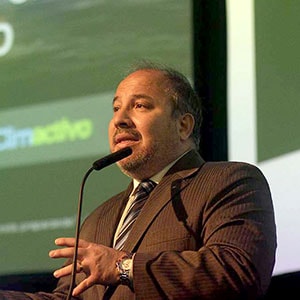 My story
Mauricio Saldivar is from Argentina. Mauricio is a meteorologist and scientific journalist. He also has a degree in environment and is a postgraduate in disaster risk management. He is working on a doctorate in geography.
In 1986 he joined the National Weather Service for twenty years. Between 1993-2014 he worked at TN and Canal Trece, the most important TV stations in Argentina, and hosted his own TV weather daily news.
He currently hosts "Into the Radar" at ChacraTV, an agricultural channel, and works on the radio. He also advises to local governments on Early Warning Systems and Disaster Risk Management (UNISDR). In 2015 he was appointed as an Advocate for the Making Cities Resilient Campaign of United Nations Office for Disaster Risk Reduction. Mauricio is a regular keynote speaker at conferences, and a regular panelist invited on issues related to climate change, and disaster risk reduction.