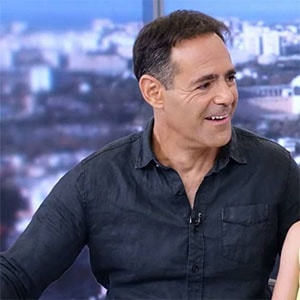 My story
Danny Roup is Chief on air meteorology at Channel 10 News in Israel since 2005. Danny is the Host of Channel 10 morning show. He started in the 80s as a meteorologist at Israeli Air Force. A few years later he was the first Israeli on air meteorology on the first weather show for the only TV station (public) in the country (1889-1993)!
Between 1994-2005 he worked at channel 2 - the first commercial TV station in Israel. In 1993 he won the first prize at the Paris meteo weather festival (FIM). In 1996 he won the 1st prize again out of 100 (trophy of the festival) TV channels around the world.
In 2009 he got the TV forecast award by the European Meteorological Society (EMS) for the best TV weather forecast of the year. These days he is forming a very high tech weather app. So he has been more than 30 years in the weather and climate business! Danny also hosts TV game shows, talk shows and sports (tennis commentator).