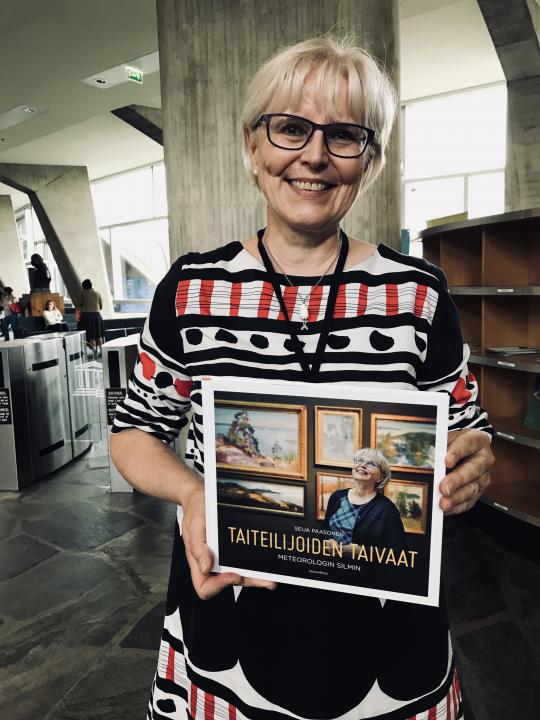 Seija Paasonen, the media meteorologist from Finland, just published a new book about weather, from a different perspective. This book is not about pure meteorology, but it is a book about the weather in paintings called "Taiteilijoiden taivaat meteorologin silmin" – that is Finnish for "Painted Skies, analyzed by a meteorologist". 
Seija looked for hours and hours at the weather in 1863 paintings. The figure -1863- is the same as the birth year of the Finnish landscape and "cloud painter" Eero Järnefelt (1863-1937). So, she looked at the paintings as a weather observer and defined such things as cloud cover and clouds (if possible with genera, species, varieties and supplementary features) and picked up the weather phenomena and elements like precipitation (rain, snowfall), thunder, wind, snow cover, ice cover, thaw, frost, among other things. Seija also defined the season and the time of the day and geographical features such as sea, land, mountains.
With this book Seija found a lovely and creative way to share her passion for meteorology and clouds, with each and everyone, through painted art. 
The book was published in May 2018 (second edition in June 2018) by Maahenki. It is -untill now- available only in Finnish.